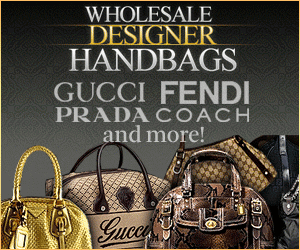 Many people buy online on a regular basis, whether on internet auction sites, huge retail websites such as Amazon or via entertainment services such as iTunes. Since it's your money that is being used when you make a purchase online, you want to know that your identity is safe and that whatever you buy over the internet is protected if something goes awry. Luckily, two of the most popular methods of buying goods online – via credit cards and with the PayPal service – offer various methods of online purchase protection.
PayPal Protection
PayPal is aware that many buyers on online auction sites will be suspicious of sellers and require some confirmation that sellers are who they say they are. PayPal operates a seller-verification system to check this.
When it comes to the receipt of the goods, if you've not received what you ordered or find it in quite a different condition than as described online, you can claim a full refund through PayPal. This helps if you receive fewer items than you believed you should be getting or parts of goods are missing. You simply open a dispute and PayPal contacts the sender.
PayPal also protects online consumers through its daily activity. The service employs workers to regularly check through transactions to identify anything that may be amiss. You should also inspect your transaction history in case something comes up that doesn't ring true. In this case, you can report the suspicious transaction to PayPal and the site will investigate how to get the lost money back to you.
The liability for unauthorized transactions program run by PayPal requires you to make a report within 60 days, though, or you won't be able to attempt to get this money back.
Since PayPal is a popular option for buyers making purchases through PayPal's partner, the auction giant eBay, Buyer Protection is a frequently utilized service. This guarantees eBay purchases in case the seller is not genuine.

Using Credit Cards

Credit cards offer less in the way of seller-verification features but do provide extensive identify-theft protection when used to purchase goods online. 3D Secure, for example, applies to a number of credit cards and appears on screen when making a purchase.
If your bank uses 3D Secure, you'll be asked for an additional password at the time of making a purchase, which is a means of ensuring the rightful card owner is the individual making the online purchase. This extra verification provides a safer online shopping experience when buying goods from independent merchant websites.
A number of card manufacturers have designed schemes to help avoid card fraud online. For example, MasterCard uses SecureCode, which is a further verification step that asks consumers to provide a unique code at the point of purchase online.
Which Is Best?

Both PayPal and credit-card companies place huge importance on protecting online purchases. PayPal is perhaps more useful when buying through auction sites, especially PayPal's partner site eBay, since it offers much in the way of compensation if a purchase is not as you expected and helps avoid other pitfalls if you're buying from an online seller.
Credit cards, meanwhile, offer plenty in the way of extra security against online fraud, which can be helpful if you're making a purchase from a retail store online or through an online site that you've not used before.
Sam is a journalist who specializes in personal finance and often writes for MoneySupermarket.com.
Related articles
How Should You Pay For Online Purchases
by
Steve