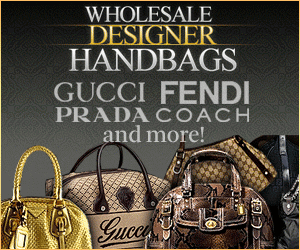 Many business owners investigate eBay when they are considering selling their products online. While this is a viable option for many businesses, you should consider these four alternatives to eBay before you choose an online venue for your business. Each offers services that differ from eBay that may be better suited to your business model.
iOffer.com
While iOffer.com is similar to eBay, their selling formats offer several advantages over eBay. You automatically receive a store when you upgrade to a seller account. The store and all listings are free, and you will only pay a fee when your item sells. In addition to an auction format, you can also accept offers and sell at a fixed price. Swaps and trades are another unique feature of iOffer.com that may be useful to your business.
Amazon.com
Amazon.com allows you to sell products using their online marketplace. You can create either an individual or business account, each with different features. Both accounts have the option to use the Fulfillment by Amazon program, allowing you to store and ship your products from Amazon.com fulfillment centers. Individual accounts will incur fees only when an item sells and are appropriate if you sell less than 40 items per month. Professional accounts have a monthly charge but also have lower selling fees than individual accounts. You can add your own products to Amazon.com with a professional account, but individual accounts are limited to existing products.
Etsy.com
If your business creates handmade items or sells craft supplies or vintage products, Etsy.com is a compelling alternative to eBay. Items must be hand made by you, over 20 years old or be commercial or handmade crafting supplies. You will receive a free store, and although fees are charged for listing items, the initial listing period is four months. Etsy.com has a unique culture and exceptionally loyal buyers, making this a profitable alternative to eBay.
TIAS.com
Businesses specializing in antiques, fine art and collectibles may find TIAS.com to be an excellent alternative to eBay. TIAS.com has numerous plans and options for online sellers, and they are willing to help you find the best business model for your needs. Auctions, fixed price listings, various store formats and several levels of customer support are available. TIAS.com does have a minimum fee requirement, but if your TIAS commissions are higher than the minimum fee, you pay only the commission. Other services provided by TIAS.com include submission of your auctions automatically to eBay and sending your listings to over 2000 classified ad networks.
Moving on from eBay
eBay may be big, but as the fees keep on increasing, even some established eBay businesses are beginning to consider moving on to pastures new – including their own e-commerce websites. Setting up your own website is a tricky process for first timers, you need to consider hosting, design, learn how to build a site and market it, but it is a good investment for the long term success of your business.
Start by reading about some of the major web hosts and what makes them good or bad. Here is a Go Daddy Review to get you started.
Related articles
Four Alternatives to eBay for Businesses
by
Steve