A wireless hotspot allows you to gain internet access on your laptop or mobile phone through routers that are connected to internet service providers. More often than not these wireless hotspots are free to use.
These hotspots are often found in public places including: hotels, restaurants, train stations, airports, hospitals, libraries, coffee shops, high street stores and supermarkets. You will often find schools and colleges also making use of wireless networking throughout their campuses.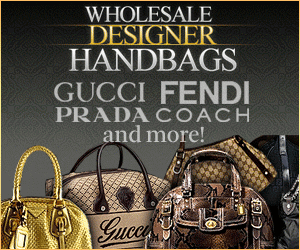 Although most places advertise free Wi-Fi you will often find that you have to be a customer to be able to use the free service, this is especially the case in many high street restaurant chains and coffee shops. All it costs is a little refreshment…
Let's take a look at some of the more well-known places that offer free Wi-Fi hotspots:
Mcdonald's
Probably one of the most common high street restaurant chains who offer free Wi-Fi, they offer a 99p menu with a selection of different light snacks, so to avoid the embarrassment of being asked to leave grab yourself something from their 99p menu.
Burger King
Hotspots for free browsing can also be found in branches of this fast food restaurant. So you can surf the web and grab a bite to eat at the same time. The value menu ensures that you'll not have to spend a fortune for the privilege of feasting on downloads too.
Starbucks
More than seven hundred stores across fifty different countries, have a choice of hot drinks and snacks to accompany their free Wi-Fi offering. Their menu includes a 'short cappuccino' at £2.10 for a 12fl oz cup, which is the cheapest item on the menu.
You'll need a registered Starbucks card to access their wireless hotspot services, it's free to register and gives you access for two hours and unlimited connections every day. Your registered Starbucks card can also be topped up to allow quick and easy purchases from their stores as well as a reward scheme.
Costa Coffee
Following a deal with BT open zone, this other very well-known high street coffee shop chain is now offering free Wi- Fi. The cheapest thing on their menu at the moment is a regular soft drink at 1.10 a glass.
Public Libraries (buildings)
The majority of public libraries now offer free Wi-Fi services to their members. Usually all that's required is a quick registration for a library card. These hotspots are perfect for people who appreciate a little peace and quiet when they're browsing the web.
Onboard Stena Line ferrys
In addition to some of their ferries offering 'media rooms' where passengers can use PCs, those on board are able to pick up a WiFi access card when onboard to get online via their own mobile browsing devices.
Hotel Chains offering free Wi-Fi include: De Vere, English Rose Hotels, Days Inn Hotels, Campanile Hotels, Radisson and Hilton.
In today's day and age you will be very hard pushed to find any large hotel which doesn't offer a wireless hotspot service. Many hotels do charge their guests extra for this services and those that do offer it for free only give access to guests who are staying at the hotel or using their bar/restaurant facilities.
Glasgow Underground
The first underground network to offer Wi-Fi coverage in the UK – accessible at 15 stations and subway platforms
Moto Service stations
Free Wi-Fi is available at all 57 Moto service station / roadside locations throughout the country.
RoadChef
Another reason to make sure drivers take a break from driving. This chain has 19 Motorway Service Areas across Britain; all offering free BT Openzone Wi-Fi. For business or leisure, this is a bonus of this particular branch of service station.
Virgin Trains
Traveling the length and breadth of the country doesn't have to be boring or a 'deadtime' when you can access free super-fast Wi-Fi for the whole duration of your journey.
For the majority of these wireless hotspot services you will need a current username and password. Even if you managed to get the username and password without buying anything, you can guarantee that you will very quickly be expected to move on or purchase something to continue using their services.
For comprehensive and impartial advice on mobile broadband visit Broadbandchoices.co.uk
Related articles
Well-known Wireless Hotspots
by
Steve