If you are like most North Americans, you find yourself at the end of the month with very little money left over. Rising prices, less jobs, and corporate downsizing have all taken their toll on our wallets. Many people are looking for ways to increase their income, and luckily, the internet provides the perfect opportunity to do just that. For many people, even just $500 extra per month would give them the funds they need to pay their bills, credit cards or mortgage payment.
There are a myriad of ways to make an extra $500 per month and ease your money worries. Here are just a few internet business ideas:
Google AdSense: If you have a website, Google will place some ads on your site; when your visitors click on the ads, you get paid. The ads will be similar to the theme of your website; so if your website sells pet supplies, the ads will be for pets and pet supplies.
Freelancing Writing: There are thousands of website and online business owners who do not have the skills or the time to write their own content or articles. You can make a very lucrative income from freelance writing. It's fun, challenging, and exciting.
E-Bay Store: Open up an e-bay store and sell products online. You could sell stuff you have around the house, or you could partner with wholesalers and dropshippers to sell their products.
Affiliate Marketing: Many online products and businesses have what is known as affiliate products; basically, if you try a product or service and you love it, you can sell it from your own website. Each time someone buys from you, you receive a profit or a commission.
Network Marketing: Also known as MLM, this is a business model that takes some time to build, but once you do can provide you with a nice monthly income. There are hundreds of companies to choose from. Try the products first before deciding on which company to partner with.
Website Design: If you know the languages and love to design and create, then website design can be the perfect solution. With hundreds of new websites popping up every day, this is a high-demand business that can eventually replace your income entirely.
These are just a few ideas to get you started. Remember that none of these are get rich quick – because there is no such thing. You will not start making money overnight. You're going to have to work at it, and it will take some time for your business to take off. How much time will depend on how much you work at it. Find something you love to do, or a product that you truly believe in and go from there. Conduct some internet research to get some marketing ideas and strategies. Don't forget to create a business plan; you must treat this as a real business if you're going to be successful. You may find that your online business will not only supplement your current income, but replace it.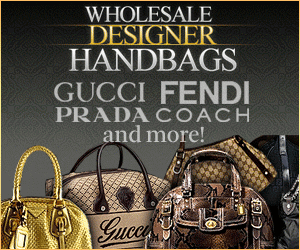 Having recently immigrated with his family to Toronto, Ontario, Johnny Guyzer has to reorganize his finances to ensure that the future of him and his family are secured. By surfing the web for the best rates from life insurance companies, he was able to compare insurance quotes given by various insurance providers through a price comparison website.
Related articles
Tips on How to Make an Extra $500 per Month
by
Steve