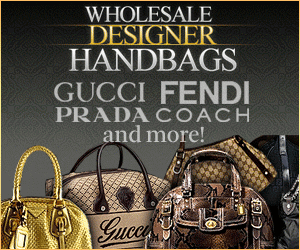 Creating an eBay Niche Market
Today there are many ways to create income from the Internet. eBay marketplace is one of the most popular ways. It takes time and expertise to create an online store and to sell a niche product. Learning how to market your eBay store and creating traffic to your store is vital.
The first step is to determine the demographics of your ideal customer. Focusing on a target market from a reduced set of demographics is important. I will explain to you the best way to achieve this desired result.
You're Niche Market
Determining your market is important because each demographic is active online in different ways and in different places. If you want to attract an older crowd then working with advertisements on MySpace might not be the best use of limited advertising funds. But for a college age demographic, it might be the ideal way to target your audience.
By connecting with a specific group of people you have a better chance of becoming popular and selling your products than if you targeted a large population.
Making the Market Selection
With all things, the first time is the hardest. But once you discover your first niche market for a product, the next marketing campaign you run will be much easier. Consider the buyer and what the product will do for the buyer. Marketing to the desired result is often the best form of advertising.
• Does your product gratify a need that must be met?
• Does it present entertainment?
• Does it solve a problem resourcefully?
Try to develop a product or a service that meets one of these needs and desires. Once you have selected a niche product then determine the number of individuals that are most likely to purchase your niche product.
The next step is to find similar products on eBay that are about to sell or have sold recently. Did the auction have a lot of interest? Do the winning bids look profitable from the product research you have already done? Is the product seasonal or can you sell it year round?
If the products are selling well and you have a product that is slightly different, you have found a good niche. Or if there's room to offer a lower price than you can be the low price provider and have great success. If many of the auctions do not complete with a winning bid, then you need to find a different niche or improve upon the current auctions to attract more interest.
Becoming a Power Seller
Many niches have already been explored on eBay, so finding a new niche is hard to do. Your best bet is to find a niche with room for improvement and growth and become one of the best suppliers in that niche. The product research you have done ahead of time and the marketing research you have just completed with save you time and money finding the perfect niches to exploit. Build one at a time and improve your seller rating until you become of one the most trusted power sellers in each niche that you select.
Related articles
Creating an eBay Niche Market
by
Steve